Venue was in Mango Grill Bar and Restaurant, Valenzuela City.
It was
Bo
's night. And of course,
Miss Debutante
was in the stage the whole time so we just made our own kodak moments at our table.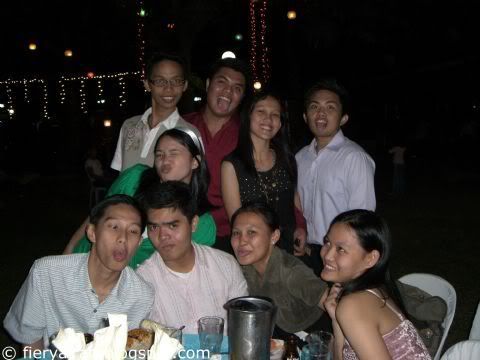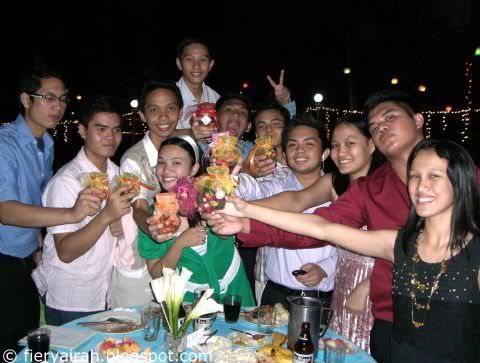 Btw, I was a part of
Bo
's 18 candles. And yuck. My message to Bona sucks. If my memory serves me right, I think it goes like this:
I wish you good health. And may you have many more birthdays to come. Happy birthday!
Syet! Huwahaha. It was lame. So very lame.
I would have said more if I didn't spend more time lighting the candle. Hassle kasi iyong hangin eh.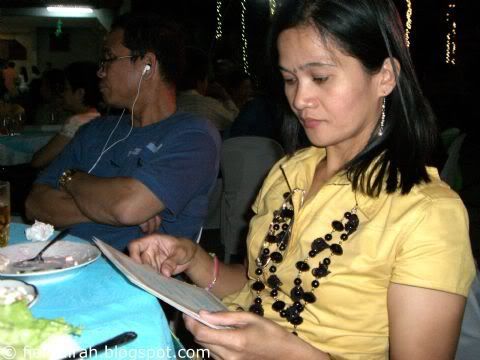 Exactly ten hours to go, it's noche buena time!! Merry Xmas everyone!