Darns.
Anyway, my blog was reviewed by The British Bitch in
I Talk Too Much
. Here it is:
Oh, for the love of God. Just in case I didn't already have a headache.
"If you don't like it here, feel free to click the [x] located on the upper right corner of this screen." You know, I think I'll do just that.
Short. And bitchy. The type of review that could piss anyone. But not me. Coz I know better.
**********
Me and some of my classmates in the middle of the atrium..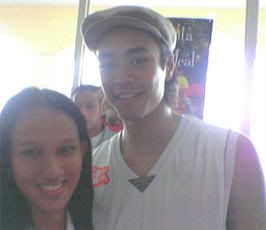 Me and Brent Javier in KFC (Me got starstrucked? Course not.. ;p

**********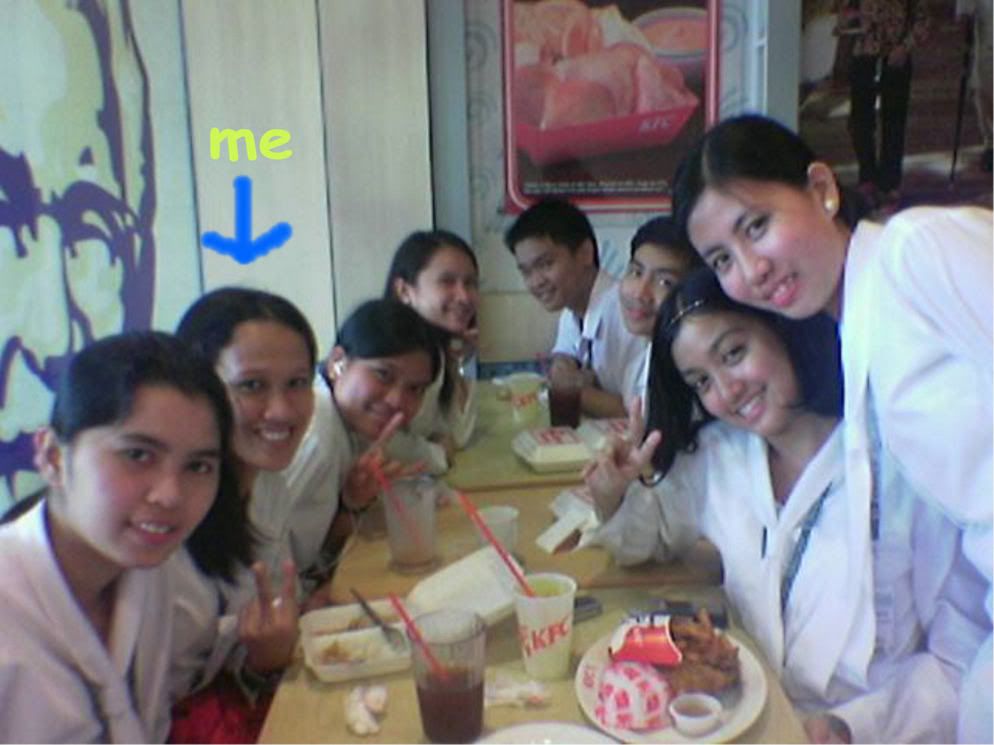 Yhel (the girl beside me on the left) joined the barkada three weeks ago.. And you know what? The first day of december was quite memorable (to me). Coz it was the barkada's first time to eat lunch together. Unbelievable? Haha.. Maybe, you need to read again my old post
here
to understand what I'm talking about. Geez. I'm happy. But not really that much. Reason? **bites lip** Ack. There are some things better left unsaid. Have a nice day everyone!
**edited (12-05-05)
NOTE
: I forgot to share that I already watched
Just Like Heaven
last Saturday (not that you will care, but I will tell anyway). A romantic comedy indeed. I loved David Abbott (Ruffalo)'s facial expression the first time he saw the ghost. Haha.. He's quite funny. He may not look that handsome but he's cool. I liked the way he delivered his lines. I also loved the way he called Elizabeth (Witherspoon) as Lizzie. Nice. And I also loved his facial expression when Elizabeth denied she knew him after she woke up from the coma (fyi, she had a coma for 3 months). Awww...
Kaka-touch
.
And of course, I love them both for having a great chemistry. *winks*